Paula Jarvis's Cervical Cancer Story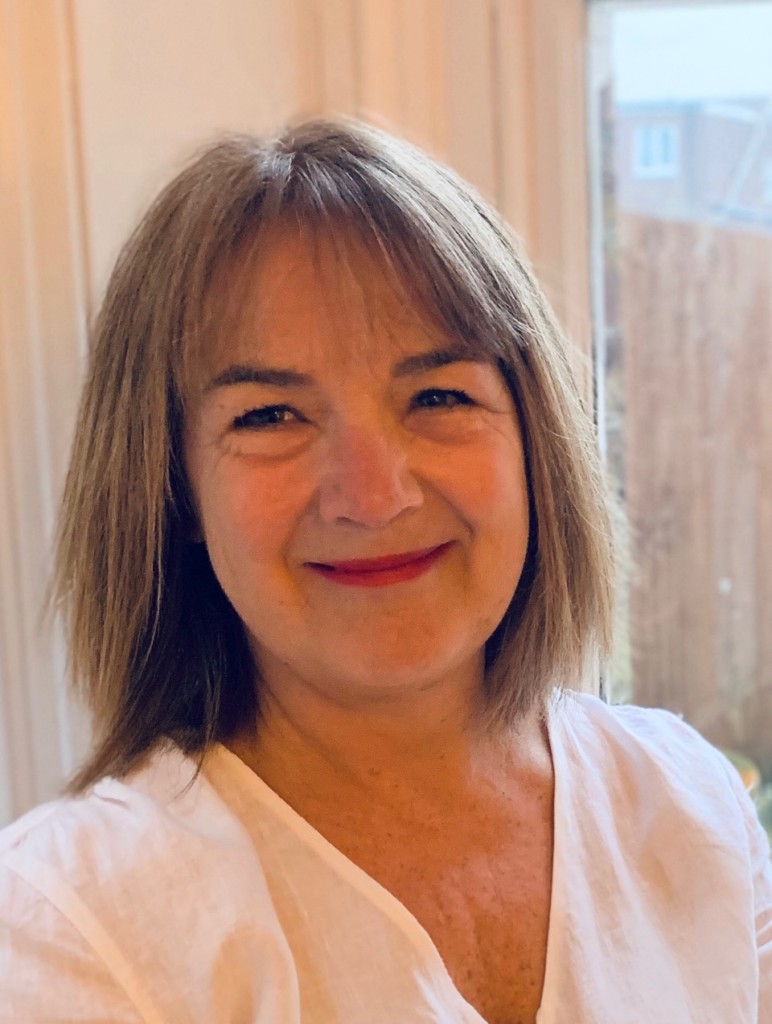 "On 5th July last Summer, after several tests, diagnostic procedures and scans it was confirmed that I had Cervical Cancer – it was Level 1B2 but grade 3 which is fast growing.
The journey to finally get a diagnosis began in June 2017 when I noticed post-menopausal bleeding. I knew this could be the sign that something was wrong so I saw my doctor immediately – she booked me in for a smear test.
It was uncomfortable and unpleasant. I went through with it but was incredibly frustrated to receive a letter saying the test was 'inadequate' and I'd need another one. Despite the on-going post-menopausal bleeding, I was told to wait 3 months 'as the cervix needed to settle'.
Finding the time to repeat the very unpleasant test was difficult, but I went through the process again in August 2018. Unbelievably, I received another 'inadequate smear' letter and was advised to have yet another one in 3 months.
Like everyone, I had a lot going on in my life, but I remember being worried about the bleeding so in May 2019 I went to the medical practice in person and shared my frustrations with the receptionist. Poor woman!  I asked how many 'inadequate' smear test results I would have to receive before an alternative method of investigating my post-menopausal bleeding was prescribed? I even suggested that the practice admitted me to hospital and sedated me so that they could extract 'adequate' material to give me a result.
That rant in reception probably saved my life!
The receptionist booked me in for a smear test with the doctor who trained the nurses, suggesting there would be less chance of an 'inadequate' smear.
But at this appointment (22nd May) I think the doctor must have read my notes, realised the situation and fast-tracked me to the hospital on a 'two-week wait' referral, which meant I needed urgent investigation.
A series of urgent hospital appointments followed, beginning with a transvaginal pelvic ultrasound scan on 5th June. Then, a Colposcopy on 12th June followed by a Flexible Hysteroscopy on 25th June, when I was told I would need a hysterectomy because there were 'abnormalities' on my Cervix. I asked if this meant Cancer? And was told 'yes'. It was the first time anyone had used the 'C' word.
Finally, on 5th July the Oncology team at St Luke's told me I had fast-growing cancer of the cervix, but the treatment they recommended would be 'curative' in intent. They would either do a hysterectomy or I would have chemoradiotherapy. They would let me know their decision on 12th July – the day I was moving house.
On 12th July I was sitting in my car outside my new home, waiting to move in, when my MacMillan nurse rang to say that on 23rd July I would need to make plans to attend St Luke's Cancer Hospital to begin 6 weeks of radiotherapy with chemotherapy (Cisplatin) every Monday and then 4 sessions of Brachytherapy (internal radiotherapy).
I had Primary (inherited) Lymphoedema (swelling of the lower limbs) and treatment for cancer could make this worse. So, to minimise further damage to my lymph system my oncologist prescribed 4 sessions of Brachytherapy instead of the usual 3 and reduced my external radiotherapy.
Cisplatin wouldn't make me lose my head hair but I may face losing my pubic hair due to the pelvic radiotherapy – I had a laugh with friends about that afterwards.
Treatment
It was tiring and constant, but I just focused on getting to hospital for the appointments. I was so grateful for the help of my two daughters, my sisters, and my friends.  I coped well with the radiotherapy and chemotherapy. But, I found the internal radiotherapy – ie the Brachytherapy – quite scary as it involved a spinal anaesthetic.
Recovery
6 months have now passed since my last treatment. While I am overwhelmed by the kindness shown to me by everyone at St Luke's, I am still bemused by what happened.
Abnormal vaginal bleeding is such a common symptom of gynaecological cancer that I am sure it should have been investigated with some urgency. I'm so glad I made a fuss. The receptionist was embarrassed, the people in the queue behind me were embarrassed, but I'm glad I stood my ground and questioned what was happening.
If you have post-menopausal bleeding make sure you get it looked into as quickly as possible. And if your smear test returns as 'inadequate' don't be put off, ask for another one immediately or an alternative method of investigation.   Apparently 10% of smear tests return 'inadequate' and research has been done on the effect this has on increasing the anxiety levels of the patient.
An earlier diagnosis may have resulted in my cancer being discovered sooner. I'll never know, but I am pleased to say I have been given the 'all clear'. The side effects of the treatment are gradually fading.
I learned about GRACE from my clinical team.  They are a local charity that supports the work of the Gynaeoncology team at the Royal Surrey, both the Oncologists and Surgeons, by raising awareness of the gynaecological cancers, purchasing specialised equipment for diagnosis and treatment and funding a wide-ranging research programme.  The scanner used to facilitate my brachytherapy treatment was purchased by GRACE.  I am raising funds for them by walking the Surrey Three Peaks.  You can support me and raise funds for GRACE here"
Paula wants to use her experience to encourage others to push for results if they feel something's not right.
As part of our Cervical Cancer Awareness Campaign, Paula also agreed to be interviewed by Eagle Radio. You can read about Paula's interview here. You can listen to a short soundbite from Paula here: