GRACE hosts events across the year to help raise funds so we can provide more dedicated support to women who are diagnosed. Our events include:   
Peer-to-peer networks to connect women with others who may share similar lived experiences of diagnosis and treatment. 

Enrichment events for women who have had, or are being treated for, gynaecological cancers. From writing retreats to flower arranging, these activities provide much-needed time to escape through new experiences and meet others.

Fundraising events – from cake sales to car shows – every penny raised at these events goes directly back into the charity to fund our support for women. 
"I find a huge part of learning how to deal with my cancer is by talking to women going through the same experience.  It lightens the load knowing they understand completely."
Pandy Dean, ovarian cancer survivor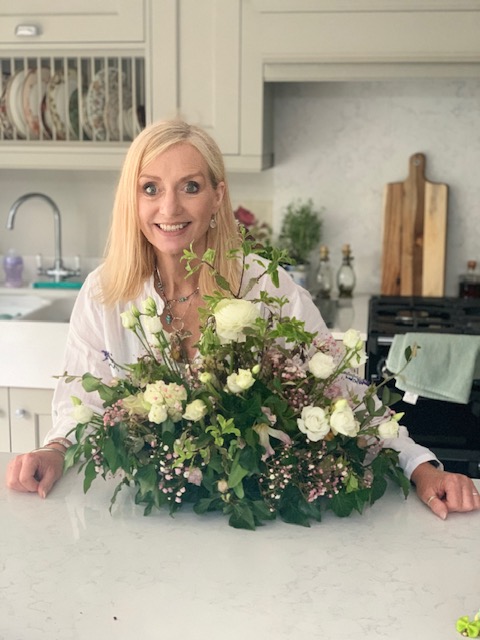 If you or a loved one have ever had a diagnosis of gynaecological cancer, then you're invited to join us at our free enrichment events that are designed to help you meet other women with shared experiences, while doing something fun and different. Our current events are listed below, with more to follow:
Creative writing

retreat for beginners with optional overnight stay at Beach House 45 in Selsey, Wednesday 8

November 2023

Christmas table decoration masterclass at St George's Hill Golf Club, Weybridge: Thursday 7 December 2023
Cupcake decorating class: Date and location TBC
Writers' retreat with Novel writer, Janet Gover at Beach House 45 in Selsey: Tuesday, 7

November 2023, all day (£75 per person as part of our early bird sign up if you register before the end of September).

For further information or to book, click here
Christmas Wreath Making Masterclass, led by florist Sharon Cocklin at St George's Hill Golf Club, Weybridge: Tuesday 28 November 2023, 10am – 1pm. For further information or to book, email nicolapegler@grace-charity.org.uk
Reigate Christmas Fayre, on the main high street: Saturday 2 December 2023
Private car collection event at Churt near Farnham: Sunday, 17 March 2024. To book, click here
To join one of our events, or find out more about our fundraisers, send us an email to info@grace-charity.org.uk or call us on 01483 904153.  Alternatively, if you think you would like to host a fundraising or enrichment event for GRACE, please let us know.
Subscribe To Our Newsletter
To keep up to date with the latest GRACE news, events, and research