A big thank you to Callum Mott, age 11, who recently cycled through the summer heat to raise an incredible £245 for GRACE.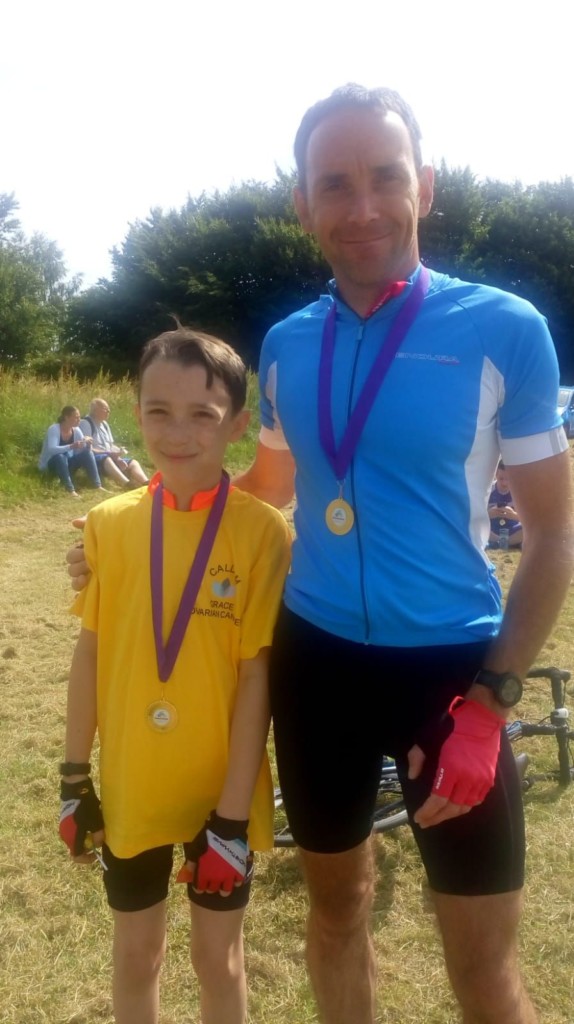 Having become involved in GRACE through one of our lovely GRACE Women, Pandy Dean, Callum took it upon himself to register for the Wokingham Bikeathon this year, cycling 15 miles in the sun through the Berkshire countryside.
Pandy was diagnosed with ovarian cancer in September 2016. Up until this point, she was extremely fit, running 4 miles before breakfast every day, working 6 days a week and teaching Zumba in the evenings. Pandy says: "I had no obvious symptoms. A nagging pain, like a period pain, that was just annoying more than anything else. A little bloated round the mid-section, but I was middle aged…that happens. Maybe I needed to pee more often, but I put that down to the amount of water I drank. Unfortunately, they were all signs. In hindsight the symptoms were there, just so very mild I didn't see them. After surgery I was told I had Carcinosarcoma of the ovary stage 3C. The cancer had spread. I am now post chemo and passionate about telling woman to be vigilant for signs of this hideous disease and fundraising for GRACE." Over the past year, Callum and his family have supported Pandy in her fundraising efforts.
She said: "I only met Emma, Callum's mum, last summer and from day one she has been truly wonderful. Cancer can make you feel extremely isolated and alone. On my journey I've met the most amazingly generous and warm-hearted people. People who have busy family lives of their own but still find time to help and support in any way they can. Emma's family are a perfect example of this. The whole family have been involved in fundraising for GRACE in some way or another. Three generations all supporting me. It melts my heart!"
Thank you to Callum and his family for all of your support for GRACE.