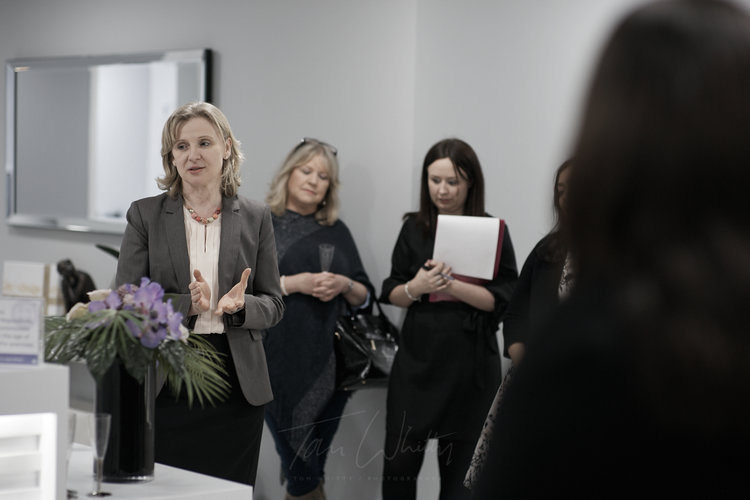 GRACE Trustee, Dr Agnieszka Michael, attended the exciting opening of the new Health & Aesthetics clinic premises.
Health & Aesthetics is a multi-award winning clinic of excellence, providing the latest non-invasive aesthetic treatments, body sculpting, and weight loss treatments. In a ribbon cutting ceremony, the new clinic in Elstead was revealed, boasting a spacious waiting room, seven treatment rooms and ample parking for patients.
As supporters of GRACE, Health & Aesthetics invited Dr Michael, who is a Medical Oncologist at The Royal Surrey and heads up the GRACE Research portfolio, along to the opening of their new site to introduce our charity to other guests. She gave a brief talk at the event, explaining our mission to raise standards of gynaecological cancer care and treatment for women across Surrey, West Sussex and Hampshire.
Along with other guests, Dr Michael was treated to a tour of the building and offered demonstrations of the VISA Complexion Analysis System which is used to provide both patient and aesthetician with a detailed skin assessment.
Thank you Health & Aesthetics and we wish you the best of luck with your new clinic!