Pandy Dean's Ovarian Cancer Story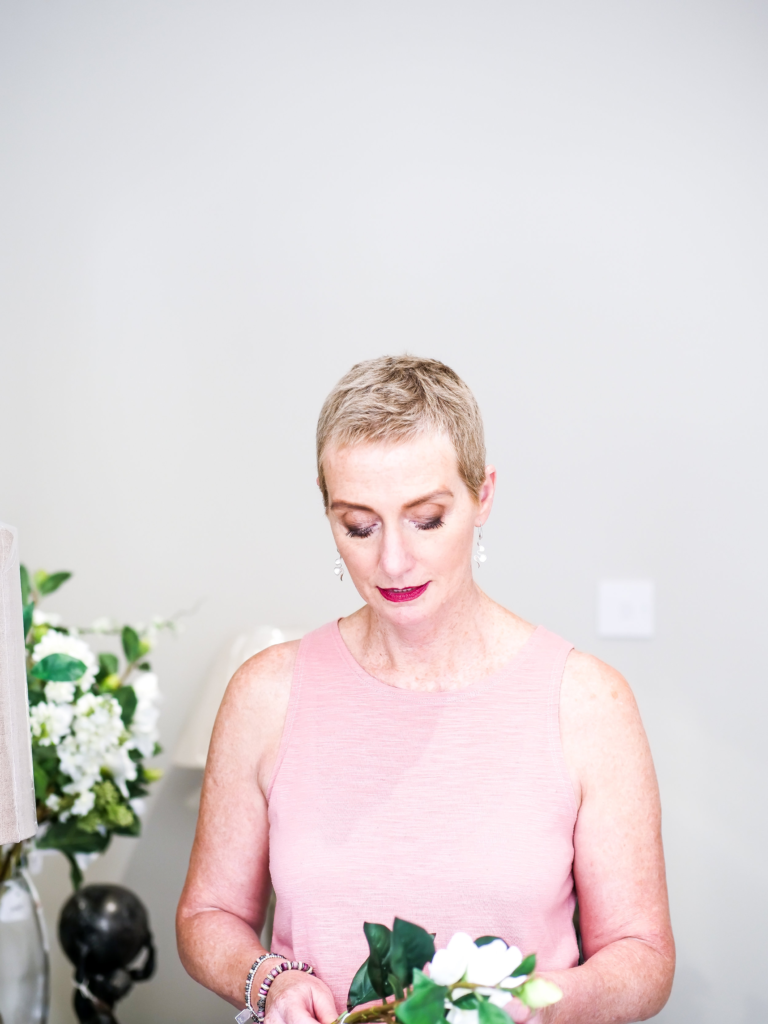 GRACE Woman Pandy Dean has been passionate about fundraising for GRACE since her ovarian cancer diagnosis in 2016. Here, she describes her experience of ovarian cancer and explains why increased awareness of the disease is so essential.
"I had my surgery in September 2016. Prior to that I was really fit – I ran marathons, I'd do a 10km run every morning, and was a fitness instructor in the evenings. I had a really active lifestyle. One day I went to the doctors because I wasn't really feeling myself, but I didn't think it was anything serious – I just thought I was going through the menopause. After having a chat with my GP, they looked at my records and saw that I hadn't been to the doctors in years, so they sent me for a scan. Remarkably, I was called within just 24 hours to be told that they had found a tumour.
Even at this point it still didn't feel like I had ovarian cancer, I thought it was just a cyst that could be removed. But suddenly everything was a bit of a rollercoaster. I was diagnosed with advanced MMMT cancer, which is quite a rare form. Following my operation in 2016, my surgeon Mr Chaterjee came out and said it wasn't looking good. The cancer had spread throughout my ovaries and I needed to have 8 of my organs removed. I was given 1-3 years and started my chemotherapy treatment.
It's now been 3 years and I'm feeling really fit! I walked my first marathon since my diagnosis last October and I've picked up running and dancing again. I go back to the RSCH every 12 weeks to get my bloods and scans done, and I get in touch with Mr Chaterjee or my Macmillan nurses if I feel unwell.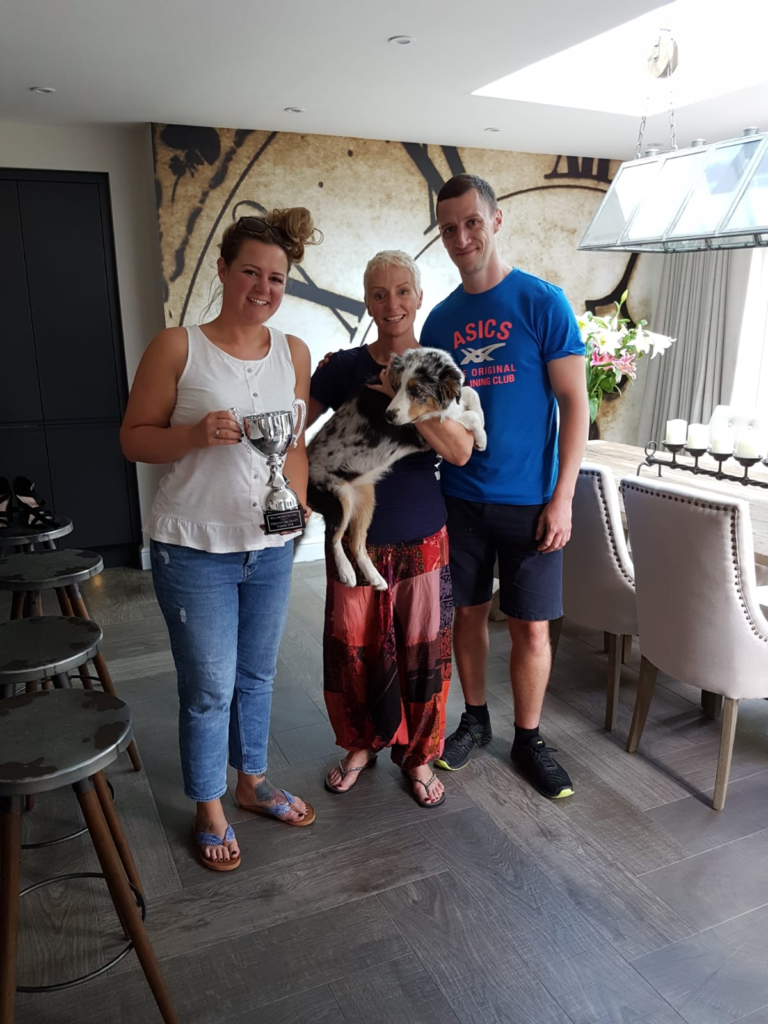 I actually feel really lucky that my cancer was detected so quickly. After going to see my GP with a couple of seemingly minor symptoms, I was called within a day to be made aware that I had a tumour. For other women who have experienced ovarian cancer, I know that their diagnosis took a lot longer and they've had to make multiple trips to their GP because it's often missed. In hindsight my symptoms were there – I just didn't recognise them. I did need to pee more, and I did have abdominal pain, but I just put it down to menstrual cramps.
I feel really strongly that more needs to be done to raise awareness of ovarian cancer. For breast cancer for example, virtually all women know to check their breast regularly and look out for lumps etc., but as ovarian cancer can be so difficult to detect, it's so important that all women are made aware of the symptoms. I live in a really small village and people just could not comprehend that one day I was running 10 miles and the next day I was having 8 of my organs taken away. I just kept hearing: 'how could you not have any symptoms?!'.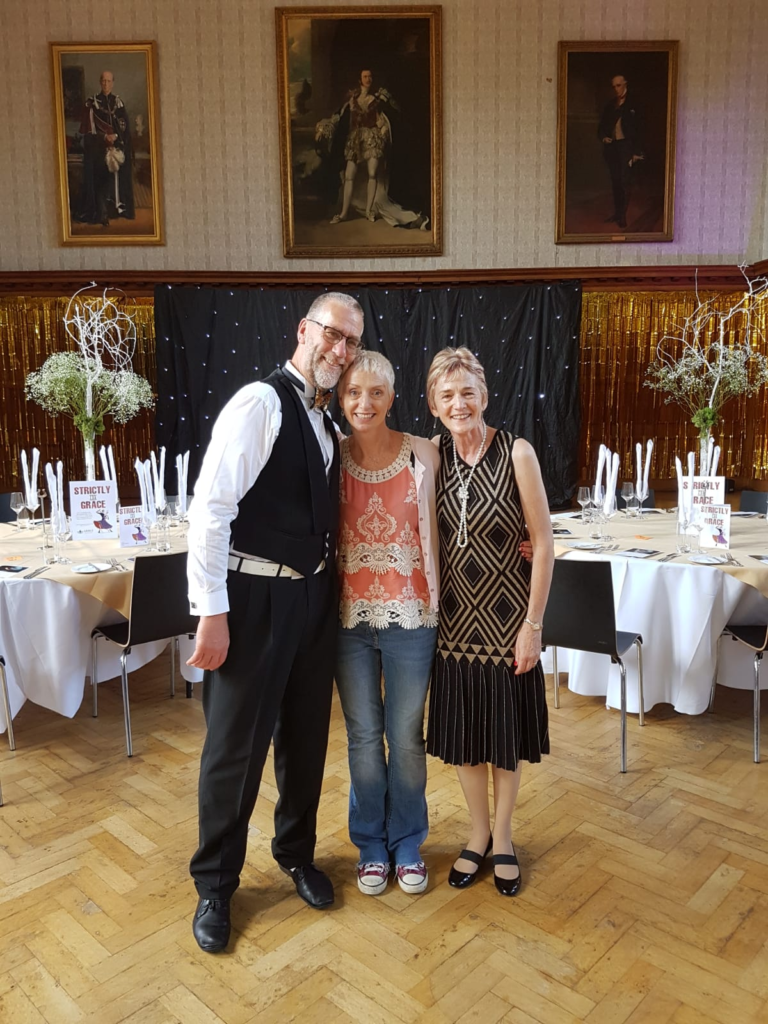 After my surgery Mr Chaterjee introduced me to GRACE. Since then, I've been passionate about raising money for both GRACE and Macmillan. I've built up a great relationship with my surgeon and Macmillan nurses, and they often get involved with my fundraising events which is lovely. Last year, GRACE founder Simon came along to my Strictly event with his wife. It's also so nice to be able to meet other women who have undergone similar experiences and build up a strong support network.
To date I've raised over £25,000 for GRACE, but hopefully there's much more to come! In June I'm organising a 'Glitter and Lace for Macmillan and GRACE' evening at South Hill Park in Bracknell. Plus, in October I'll be hosting another Strictly for GRACE event at Wellington College."
Full details of both events will be published on our blog soon. Watch this space!