Sue Clarke's Endometrial Cancer Story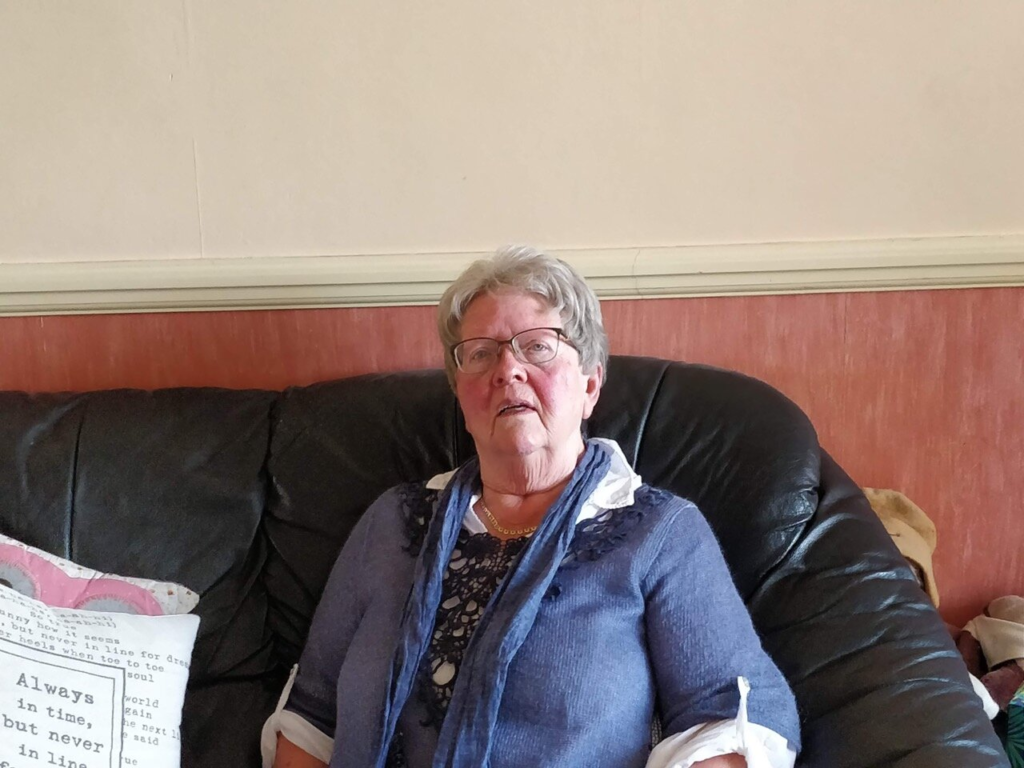 Ex midwife and GRACE Woman, Sue Clarke, was diagnosed with endometrial cancer in 2016. Here, she shares her experience of being diagnosed and treated for a gynaecological cancer, and how her passion for baking cakes made her get involved with GRACE.
"For me, everything happened very very quickly. It was 2016 and we'd recently got back from holiday. My husband was off to attend a hearing appointment, but before we went, I went to the toilet and noticed a tiny smear of blood. This was very unusual as the menopause and periods had long gone for me. I thought it was strange but went on with my day and picked up some sanitary towels whilst I was out with my husband. This was on Monday, then on Wednesday I thought it might be best if I just went and saw my GP to check that everything was okay. He referred me, and I had lots of scans and blood tests. A couple of weeks later I got a phone call where they told me that they have examined my samples and there are cancer cells. It was endometrial cancer. My world came crashing down. That one tiny smear of blood was my only symptom.
Not long after, I was given an appointment with Simon Butler-Manuel. I went through all the pre-op and was admitted within 10 days. My treatment was a robotic hysterectomy using the DaVinci robot. I stayed the night and woke up in the morning ready for some breakfast and a wash. A doctor came by to tell me that the procedure had gone smoothly, and I could go home in time for dinner – it was quite incredible! There was no pain and I was back home really quickly. People have told me how lucky I am to have been treated using the DaVinci robot. It's quite unreal.
I went to attend my first check-up following my treatment and baked some cakes to give to all the staff in the department as a thank you. They were all really grateful for the treats and we got talking about GRACE. They asked me if I'd make some cakes for GRACE to sell and I was really keen to get involved, so I've been working with the charity since then. I recently made two bags of cakes for the bake sale that GRACE did this September at the RSCH in aid of Gynaecological Cancer Awareness Month. I've heard that it was a huge success which I'm really pleased about.
Unfortunately, quite a few people just don't want to know about gynaecological cancers. It's seen as something we shouldn't talk about. I have a wide range of friends and many of them women which have had different types of cancers. Awareness is so important. I'm an ex midwife, so I think I have a little more knowledge and look at these things a little differently to other women. There's no use in being embarrassed or ashamed and I'm doing my best to raise awareness. I know that there is the cervical screening programme, but I think that at this point women should also be made aware of the other gynaecological cancers that aren't detected by a smear test.
Many wonderful women that I know have died of a gynaecological cancer, it's very sad.I feel well and truly blessed. Now I have regular check-ups and have joined slimming world. I've lost 4 stone and feel really well! I'm keeping busy and keen to try different things – I'm about to start a course in creative writing and another one in embroidery. I'm looking forward to working more with GRACE in the future and baking many more cakes for them to sell!