Thank you to Holly Dean and
Wisteria

Beautique!

Thank you to Holly Dean and Wisteria Beautique, Brockham Grange, Sherfield on Loddon, Hook https://www.wisteriabeautique.co.uk/

Holly Dean of Wisteria Beautique held a very special Skincare Workshop just before lockdown and raised £350 for GRACE.

The evening was hosted by Pandy Dean and raised funds for GRACE while teaching skincare routines and giving tips to help with ageing.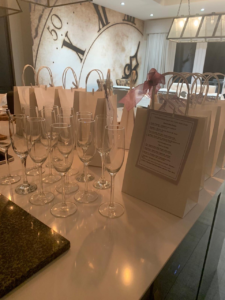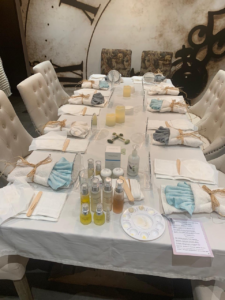 Dear Holly Dean – after weeks of neglect and lockdown, we shall be beating a path to your door when we are able! Thank you to you, Pandy and to all your lovely guests for sending such a large donation to GRACE to help women diagnosed with gynaecological cancers and for spreading awareness.
To get in touch with Holly email wisteriabeautiquebyholly@outlook.com
If you would like to hold a function to support GRACE and help fight gynaecological cancers be in touch with Nicola at fundraising@grace-charity.org.uk