The Pringle's campaign for GRACE
By Alex Pringle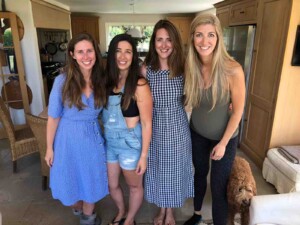 We would like to say a huge thank you to Kirsten, Lindsay, Alex and Sian for raising over £10,000 for GRACE! This summer they did a sponsored hair cut to raise awareness for Endometrial Cancer and raise funds for vital surgical equipment and research.  Read what Alex Pringle had to say about their fundraiser:
In November of 2018, our mum was diagnosed with an aggressive form of endometrial uterine cancer. There were many ups and downs; initially believing mum had caught it early and beaten the illness but then to learn, in October 2019, that we were in fact on borrowed time. She was brave and fought hard but it is with great sadness that on the 10th June 2020 she passed away.  
As many of you will know, mum underwent a hysterectomy, a course of radiotherapy and completed one course of chemotherapy and, as a consequence of this, she lost all of her hair. Fortunately, she had the most incredible wigs, cut to her style, to help make this aspect of chemo slightly more bearable.
Those of you who know us will know that us 'Pringle Girls' have always been known for having long thick hair, something we inherited from our mum. So in support of her and the charities that make wigs for cancer patients, we all decided to get the chop!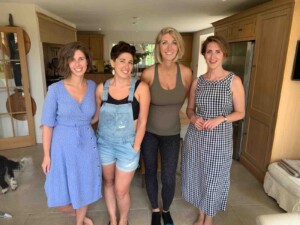 These dramatic new haircuts will enable charities to create wigs to support other cancer patients and any money raised in the process will be donated to GRACE, a local charity that was close to mums heart.
Sadly, cancer affects more than a person's hair and so we would welcome any donations towards GRACE (Gynae-Oncology Research and Clinical Excellence) so that we can support their work and have a real impact. 
Unlike other more familiar cancer charities, GRACE is an under-funded charity. GRACE supports women with gynaecological cancer. Every year in the UK 21,000 women are diagnosed with gynaecological cancer. This is 58 women a day – 58 women who are Daughters, Sisters, Nieces, Aunts, Mothers, Grandmothers and Friends, and 21 of these women will die. Please donate and share our story to help us raise as much as we can for GRACE.