Wreath Making Workshop 2020
Monday 30th November | Gate Street Barn, Bramley.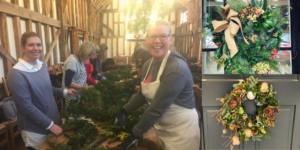 We are delighted to be holding our fourth consecutive Wreath Making Workshop at the stunning Gate Street Barn!
Wear your festive heart on your sleeve and learn how to build a beautiful wreath using a variety of seasonal foliage and colours.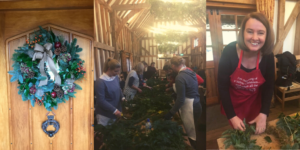 We are confident you will be delighted with your creation and proud to adorn your front door with a wreath you have made yourself.
Gatestreet Barn have kindly offered to host our Wreath Making Workshop again this Christmas. Join us on Monday 30th November at Gate Street Barn, Bramley.