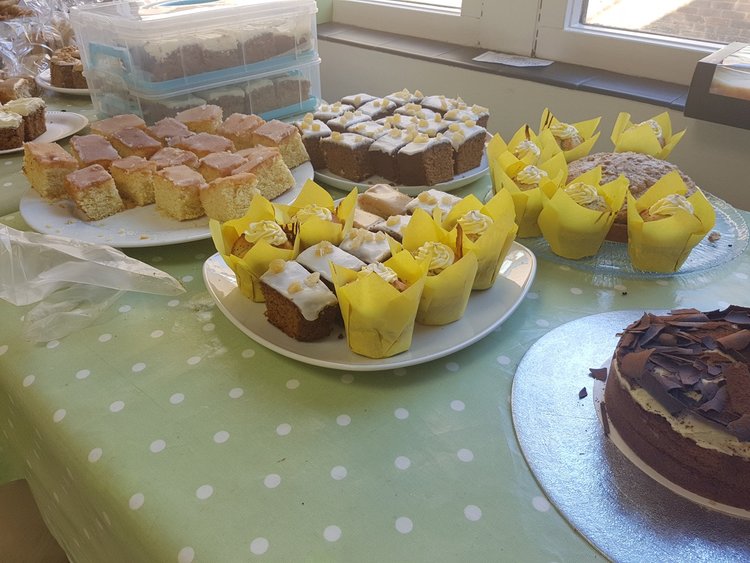 Thank you to everyone who contributed cakes for our most recent cake sale at RSCH – we made an astonishing £875. The sale was to raise awareness of the gynae cancers during Gynae Cancer Awareness Month. We did a great job of raising awareness on the day and had lots of people sign up for our next newsletter. Thank you so much taking part, for providing and buying cakes to support GRACE and for raising awareness of the gynae cancers.
A special thank you to patient Lucy Dodds. Thank you Lucy for joining our team and bringing along so many cakes from your friends. Thanks also go to Fiona Thompson, Lynda Moorby and her Nuffield friends, Veena Soni (for the delicious and ever popular samosas), Doris Foot, Sue Clarke for her delicious fruit cakes, Rugaia Montaser for manning the stall with us and to Suzi for baking lovely muffins despite being on the Maternity Ward night shift.
Our next sale is on Thursday 29th November. Please get in touch if you want to bake for us and please make a diary note to come and buy delicious cakes, Christmas decorations, cards and the wonderful GRACE creams and candles which make excellent Christmas gifts. Look forward to seeing you there.