From Dr Kavitha Madhuri, MD – Gynaeoncologist with the RSCH Team, GRACE Researcher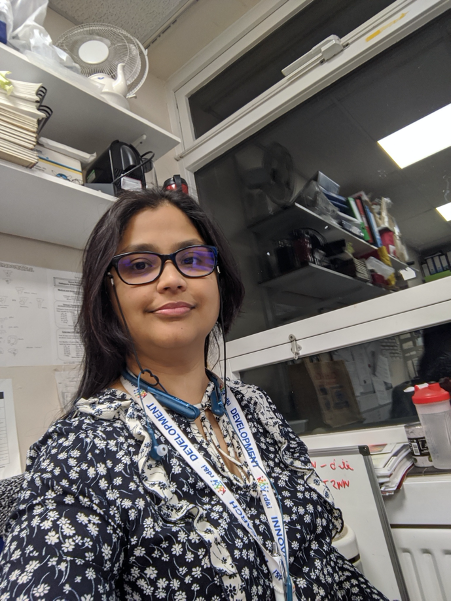 We are currently facing an invisible enemy. Unprecedented times that none of us have ever seen in our medical careers. We have the training, the will and the determination to get our patients and our community through this.
While I write my blogs for GRACE, I am often thinking about our patients, their families and friends and indeed anyone who has been touched by a cancer diagnosis. Today though as I write this, we are in the middle of a pandemic. The COVID19 (Coronavirus) pandemic which seemed distant and far away when I first heard of it in the New Year is now fully upon us. We are in the midst of such uncertainty and the worry about what happens next. We are hearing so much about social distancing and self- isolation that the #stayathome #savelives #protecttheNHS is something that even my 6-year-old knows by heart!
This pandemic has affected all of us in ways we could never imagine. Some of us have not seen our families for weeks and in the process have discovered the power of the internet. I have heard from long lost friends and family and was touched when they said "hello" and remembered me in their prayers.
Cancer however is not friends with COVID19 and certainly does not take a backseat just to pave way for the pandemic. It is not unusual to feel that you do not want to bother your GP, your hospital doctors or your keyworkers including the Clinical Nurse Specialists.
On behalf of the cancer community at the Royal Surrey NHS Foundation Trust and the Gynaecological Oncology team, I would like to take this opportunity to remind everyone,  that if you do notice any bleeding, feel a lump, lose weight too quickly, notice any change in habits that is not consistent with your lifestyle and no I am not talking about the diarrhoea that may happen after a last night's takeaway (please change your takeaway ) please please do not sit at home and worry about it or postpone contacting your GP or going into hospital. The NHS is indeed under pressure, we are feeling the strain however I cannot stress the importance of diagnosing cancers early and in a timely manner so that treatment can be commenced appropriately!!
We are not seeing our routine follow-up patients face to face however each of them is receiving a phone call or a video consultation as required to ensure they are keeping well. We are continuing to undertake cancer surgery in the safest and best possible way.
Chemotherapy and radiotherapy treatments continue at St Luke's Cancer Centre at The Royal Surrey NHS Foundation Trust alongside our sister trusts at Frimley Park, East Surrey and Sussex and Ashford & St Peter's where appropriate, so that treatment is delivered closer to home if possible.
Finally, I want to reiterate that You are not a burden on the NHS and we are here for you!! PLEASE DO NOT DELAY OR WAIT!!
These pictures are painted by my son and his friends as they find themselves in a brave new world as keyworker children in school!!! He calls himself a "Coronawarrior" and gives me hope that soon we will find a way to beat this virus.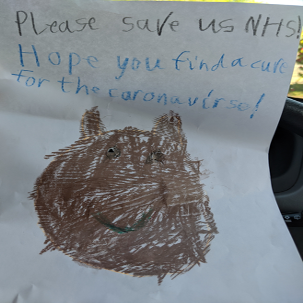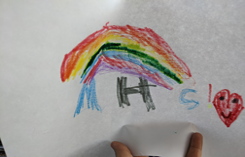 Dr. Kavitha Madhuri
April 2020