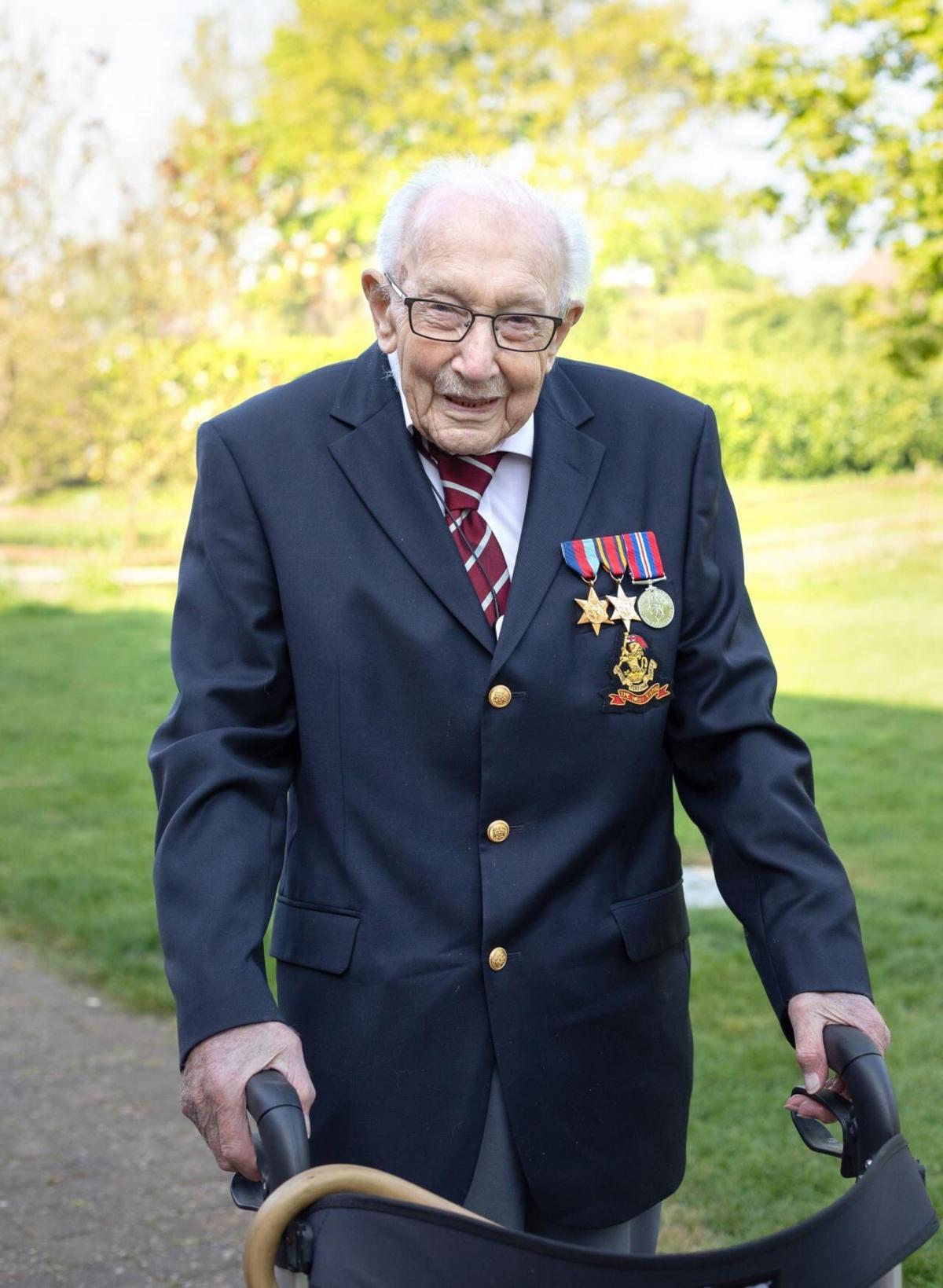 Captain Tom 100 Challenge
On 6 April 2020, Captain Tom Moore set out round his garden to thank our NHS heroes. One hundred laps later, he'd raised an incredible £38.9 million for the NHS Covid-19 appeal.
His simple message of hope – "Tomorrow will be a good day" – inspired millions around the world and brought comfort and joy to so many during the pandemic.
Now it's your turn to build on that legacy. Friday 30 April would have been his 101st birthday and to honour him and his amazing achievements, The Captain Tom Foundation would love everyone, of all ages and abilities, to take part in the Captain Tom 100. Want to fundraise for GRACE?
Simply decide on how you want to do your 100 challenge and then visit https://captaintom100.virginmoneygiving.com/giving/captaintom100/make-a-donation.jsp  to set up a fundraising page or donate to GRACE. To find us, type Gynae-oncology Research and Clinical Excellence.
Here are 10 ideas for your 100 challenge
Walk 100 steps,

Sing for 100 minutes

Jump 100 star jumps

Paint 100 paintings

Score 100 goals

Bake 100 cakes

Write a 100-word poem

Juggle for 100 seconds

Build 100 sandcastles

Climb 100 steps