Dr Agnieszka Michael & Dr Alex Stewart's latest appointment's at St Luke's Cancer Centre.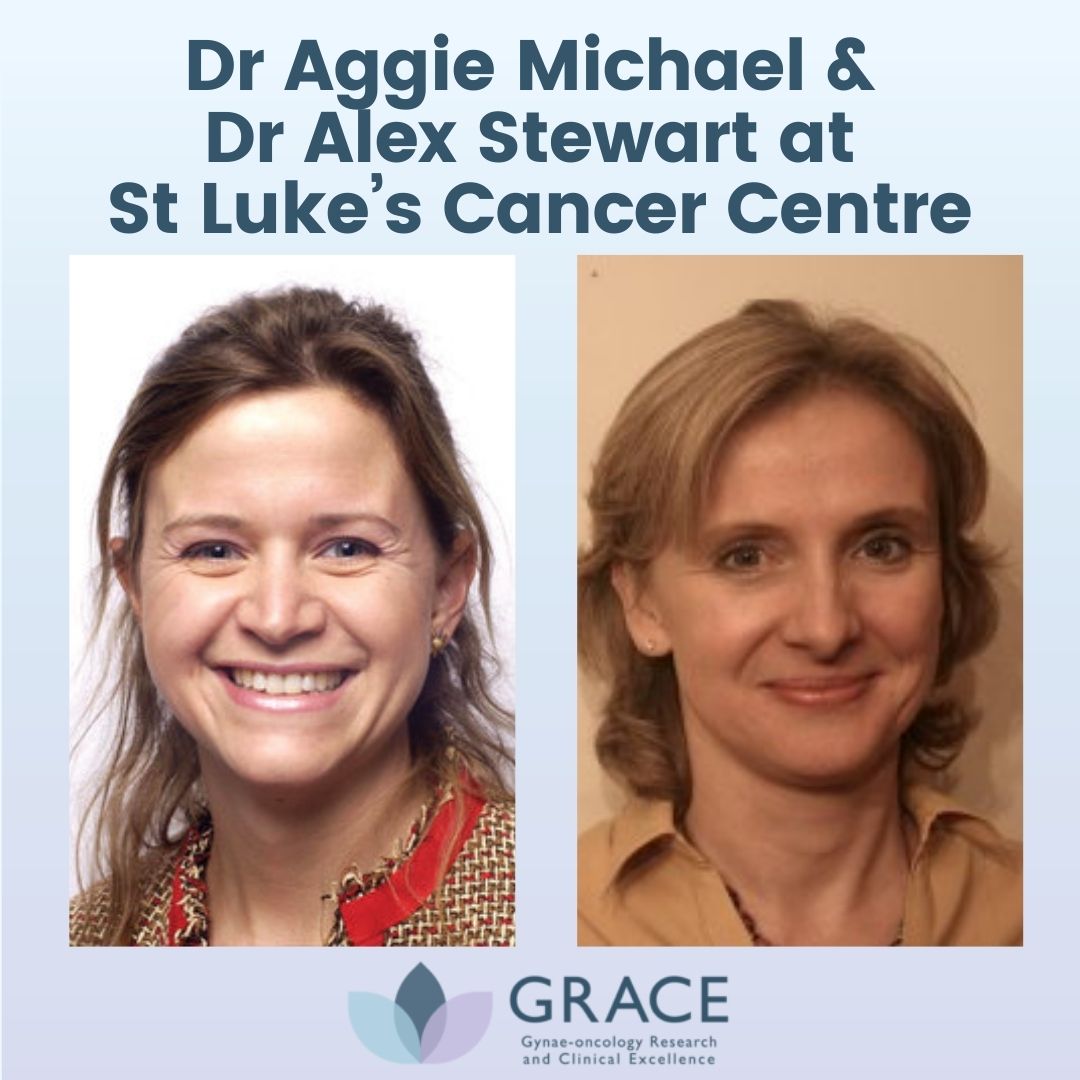 Congratulations to GRACE Trustee Dr Agnieszka Michael and GRACE Associate Dr Alex Stewart on their appointment to oversee the cancer research portfolio at St Luke's Cancer Centre.
Dr Aggie Michael and Dr Alex Stewart will share the role of Divisional Research Lead for Oncology.
This is one of the Royal Surrey NHS Foundation Trust's largest areas for research, with a portfolio of over 30 clinical trials available to patients in an average year, all aiming to improve care for cancer patients through new therapies or treatment programmes.
Aggie told GRACE "We feel that it is really important for our patients to have access to clinical trials and, as a result, access to new cutting edge treatment. Only through clinical trials research can new drugs be evaluated for their safety and efficacy and this way we feel we can contribute to improvements in treatment outcomes and ultimately cancer cure.
Alex told us "Aggie and I are delighted to be appointed to be the oncology research leads. We aim to maintain the excellent reputation for oncology research at the Royal Surrey and drive new developments including new gynaecological cancer trials to add to our portfolio."
Dr Aggie Michael and Dr Alex Stewart are just some of the brilliant clinicians we have the pleasure of working with at GRACE and we're incredibly lucky to have their clinical expertise to guide out work.