GRACE Charity to Connect with Women Entrepreneurs at University of Surrey Event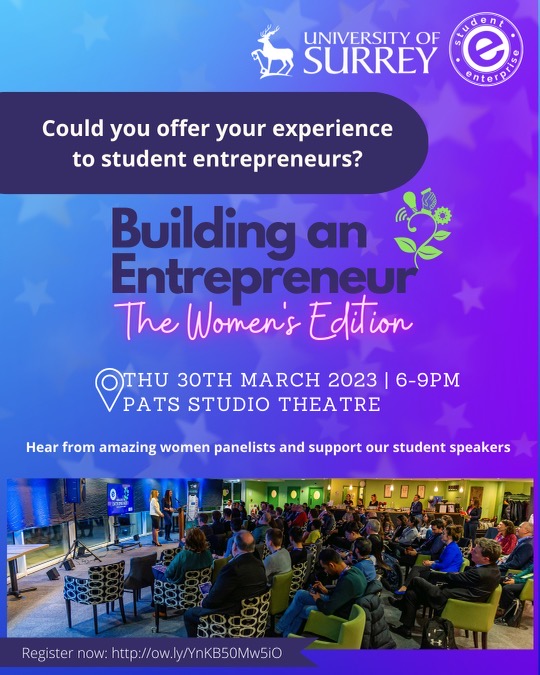 GRACE Charity is set to take part in an upcoming event on March 30th, which promises to bring together an impressive group of women entrepreneurs at the University of Surrey, Guildford.
The event will feature an expert panel of inspiring businesswomen, sharing their insights on entrepreneurship and their journey to success. We are eager to connect with these remarkable women and establish valuable relationships with organisations whose operations align with our mission.
This event presents a unique opportunity for GRACE to engage with like-minded professionals and learn from the expertise of successful women in various industries. By collaborating with these organisations, GRACE aims to further its efforts to raise awareness of gynaecological cancers and support research in the field.
As a strong voice in the fight against gynaecological cancers, GRACE is committed to empowering women and promoting women-led initiatives. This event provides a platform to connect with a diverse group of female entrepreneurs and foster collaboration towards achieving common goal.