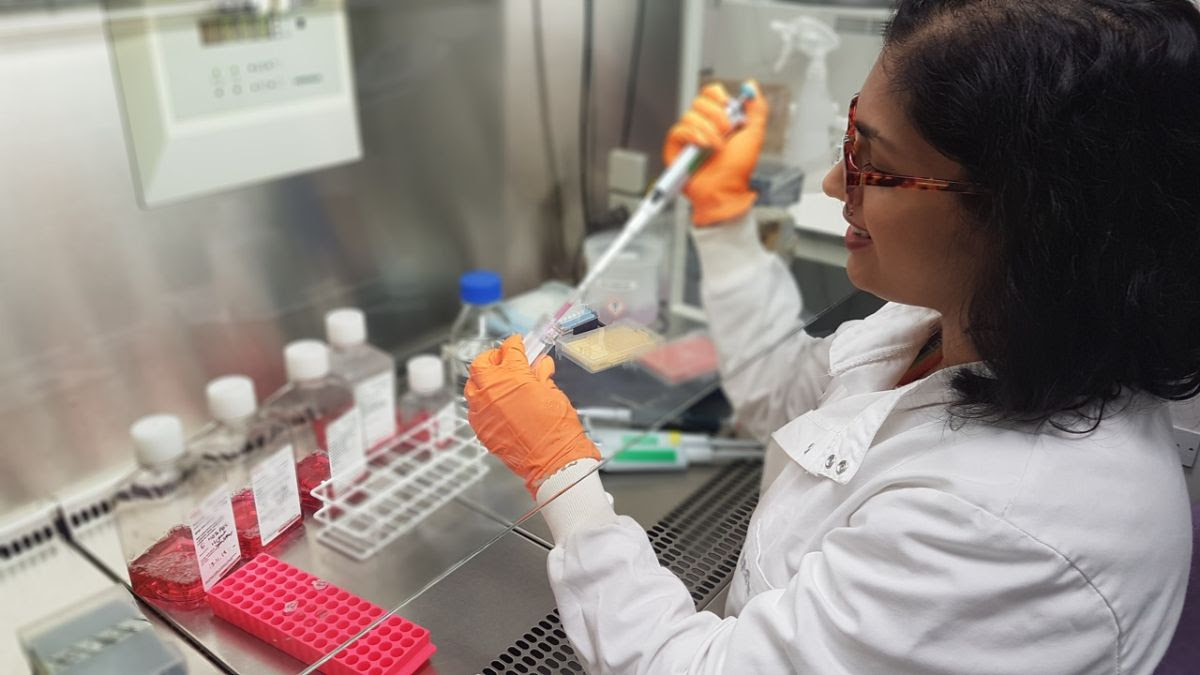 From the Researcher's Desk: HOX Gene Study
GRACE would like to introduce you to Dr Praveena Idaikkadar who is a medical oncologist working with Dr. Michael in St Luke's Cancer Centre and carrying out GRACE funded research, supervised by Dr. Agnieszka Michael, into the treatment of Ovarian cancer.
In Praveena's words – Ovarian Cancer is the rarest of the gynaecological cancers and yet it is also the most lethal, it is the 5 th leading cause of cancer related death among women. In the UK, over 7000 women are diagnosed with ovarian cancer each year. Most of these women will have a good response to their initial treatment (surgery and chemotherapy) but sadly, in about 70% cases the cancer will come back and is likely to be incurable at that point.
My research focuses on women with advanced ovarian cancer to try to understand why some women respond to further treatment and some women don't. Our team have found that there is a group of genes called HOX genes which are expressed differently in ovarian cancer patients and could represent a new target for treatment. I have recently published a review article summarising our current understanding and knowledge in this area in the journal Cancers which I am happy to share with you here.
We have developed a drug which works to suppress these HOX genes and we have shown that it can kill ovarian cancer cells in the lab. Currently, I am trying to combine this drug with other established treatments including the chemotherapy cisplatin, to see if we can improve the killing power of these treatments and reduce the doses we give to patients to improve the side effects they experience.
Awareness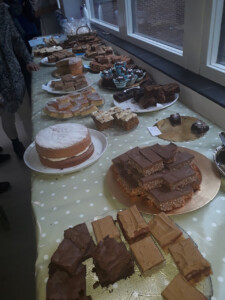 Ovarian Cancer Awareness –
Cake Sale & Awareness for Ovarian Cancer 
Wednesday 11 March – 10am to 2pm
Art Gallery Corridor, RSCH
March is Ovarian Cancer Awareness and we will be having a cake sale with the CNS (MacMillan Nurses) on hand to help answer your questions about this disease. Please donate your cakes to the Gynaeoncology Office Level B or bring to the stall on the day. Please support us by coming by to sample our delicious bakes.
Cervical Cancer Awareness Lucy Dodds Initiative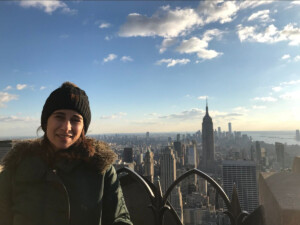 January was Cervical Cancer Awareness month and we made a huge effort to get out the message.   Thanks to patients Paula Jarvis and Lucy Dodds and to Dr. Kavitha Madhuri for being involved in media around the issues involved and a big shout out to Jill Bennett at Brooklands Radio for her ongoing support of GRACE and brilliant patient interviews. Our Awareness and cake sale event in January at RSCH raised £580.  Many thanks to everyone who donated and bought cakes. We were delighted to be able to launch Lucy's Cervical Cancer Awareness Initiative on the day which we are sure will be a huge success.
For further details click here or email Lucy at info@grace-charity.org.uk
Events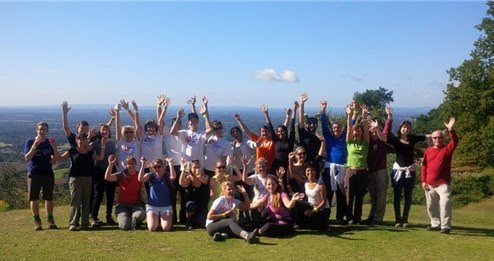 Surrey Three Peaks
Saturday, April 25, 2020
Please help GRACE raise money by joining us on a magnificent walk through the glorious Surrey countryside on Saturday 25th April, conquering Holmbury Hill, Leith Hill and Box Hill in the process. Starting from the village of Holmbury St Mary, the walk will take us through fantastic ancient woodland, past rivers, ponds and waterfalls and will be a magnificent way to spend a day. To register your interest please contact us at nicolapegler@grace-charity.org.uk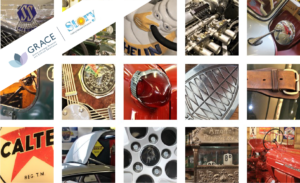 Private Classic Car Collection
Sunday, May 17, 2020
An exclusive and not to be missed opportunity to view one of the country's finest private car collections. This collection of over 70 rare classic, sports and super cars, plus memorabilia, is on display at a private museum in Surrey. Please join us at this family event on Sunday 17th May. This is a joint fundraising event between GRACE and Story FMR. For more information go to https://classic-car-and-private-car-museum-event.eventbrite.co.uk/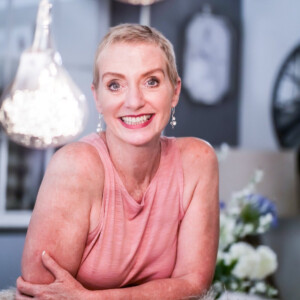 Pandy Dean
Thank you to Pandy Dean for her very successful GRACE does Strictly event at Wellington College recently. Huge thanks to Pandy's family and her many friends and to Lucy Davies who led the team at Wellington all of whom worked so hard to make this a success. The current total is £7,790 but Pandy keeps adding to this!  This brings Pandy's total fundraising to £37,784 which is amazing.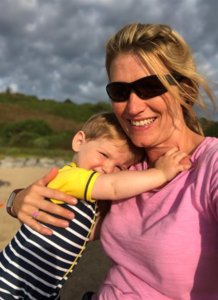 Sarah Morris
Huge thanks to Sarah Morris who has raised £2,500 for GRACE in lieu of birthday gifts. If you would like to raise money for a local charity that helps women with gynae cancers, take your lead from Sarah.  She came across GRACE when treated by Simon Butler-Manuel for a non-cancerous condition. She was so grateful for her treatment, which she believes helped her conceive her beautiful son Alexander, that on learning of the work he was doing with gynae cancers, his research and the progress made in improving cancer treatment through minimally invasive robotic surgery, she knew she had to do something. Instead of birthday gifts for her 40th birthday and Alexander's 1st birthday Sarah asked for donations and has raised an incredible £2,500. To make a donation to support Sarah click here.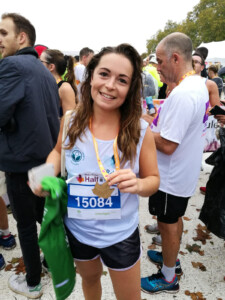 Sophie Butler-Manuel
Special thanks to Sophie Butler-Manuel for her fundraising over the last two years. Sophie she has raised almost £2,000 running in the Royal Parks Half Marathon – twice and walking the Surrey Three Peaks for GRACE.  If you would like to support GRACE by participating in these events, we would love to hear from you. Find out more >
Dates for the Diary
Ovarian Cancer Awareness Month – March 2020
International Women's Day – Sunday 8th March 2020
Cake and Product Sale – Wednesday 11th March 2020
Surrey 3 Peaks Walk – Saturday 25th April 2020
Private Classic Car Collection – Sunday 17th May 2020
GRACE Cake & Awareness Sale – Thursday 11th June 2020
Cervical Cancer Screening Awareness – Monday 15th to Sunday 21st June 2020
Royal Parks Half Marathon – Sunday 11th October 2020