Mary Doris Foot's Cancer Story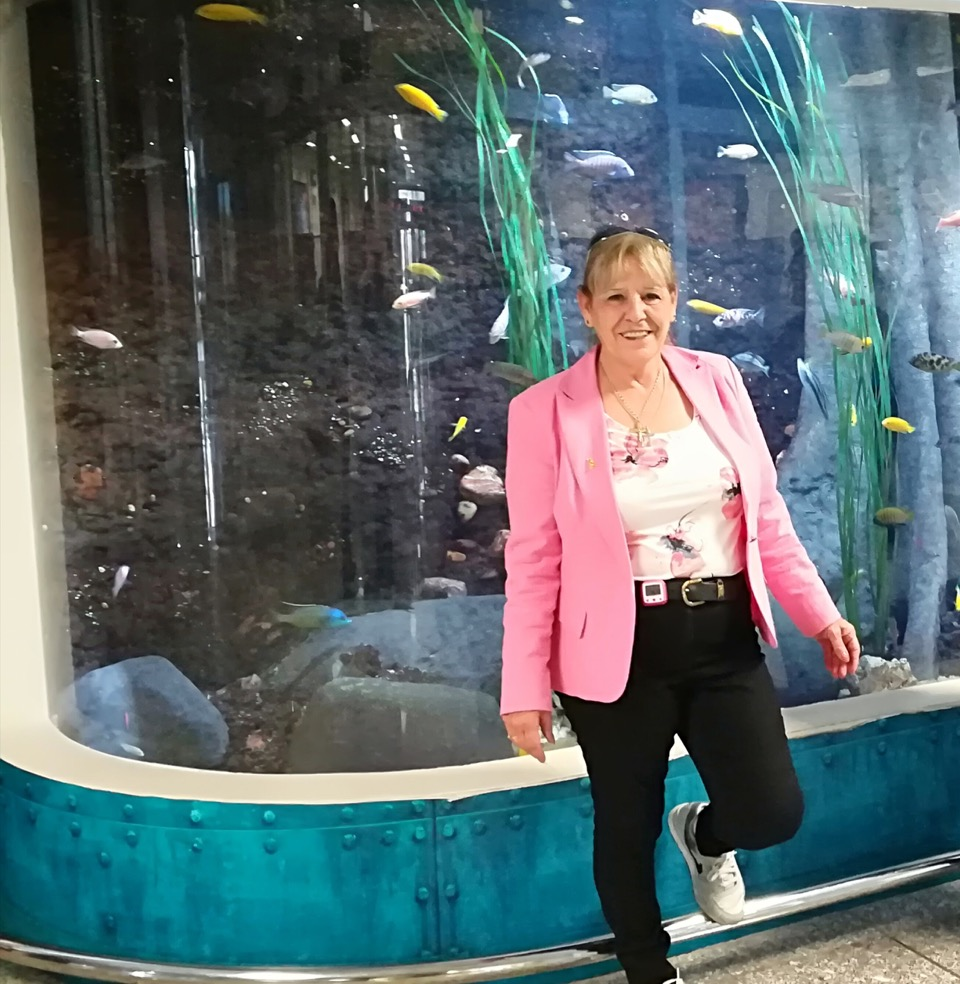 I got involved with GRACE through the founder, Simon Butler Manuel. He gave me some information on the charity and I knew it was something I wanted to be involved with. I know too well what cancer does to people – it destroys lives. Simon is a brilliant surgeon, and I am very grateful not just for myself but, for all that he does for women's cancer and the level of care and understanding that he gives. After finding out about GRACE I wanted to do what I could to help fundraise.
I made the decision to start fundraising because I know funds are much needed for research and equipment. Unfortunately, other big cancer charities don't cover women's cancer and I found that disheartening. Following my treatment, I was advised not to go out walking for a while, but as soon as I could I was out and about, walking to raise funds for GRACE.
I decided to start walking for GRACE because I really enjoyed being out in the fresh air and keeping active. I think it's great, both mentally and physically, to get out of the house and keep fit. I also wanted to encourage other women to be active. As I was going through a lot, walking was a good way to get fitter and stay positive. My attitude has changed a lot as a result. I go out as much as I can and have walked all around West Sussex, Surrey and the surrounding areas.
There is too many walks to count! I've walked from my home in Crawley to many different places, which often takes all day. Recently I walked from Ifield to St Luke's Cancer Centre in Guildford with my friend. It took over 9 hours. I've also done several walks to Reigate, Redhill, Horsham, Horley and back, in addition to walking in Brighton, Uttoxeter, The Peak District, and around local national parks. Quite often my friends will join me on walks to Bucham Park, Tilgate Park, Goffs Park, and many surrounding areas which is lovely. Last year, I took my fundraising overseas and walked in Malta, from one end of the island to other parts of Malta and Gozo. I have walked over 3 million steps on this walk which is over 1,135 miles.
I've done other bits of fundraising too. Last year I hosted a buffet at home which raised another £250. I also have a good relationship with my local pub in Ifield. I have known Steve and Sam, the owners, for a long time and hosted an event which raised another £500 in May last year. Every year the pub donate money to charity, and this year it is going to GRACE.
Unfortunately, I couldn't attend the GRACE Christmas Ball in December, but I managed to donate a lot of gifts for the event. In total, I have raised over £4,000 for GRACE. I've even got a collection box at home which is nearly full! It's a great charity because you know that every penny goes directly into funding research and equipment and supporting women with gynaecological cancers. One day, I would love to reach my target of raising a million pounds for this amazing charity.