GRACE's contribution to Da Vinci Robot project leads to successful surgeries for uterine cancer patients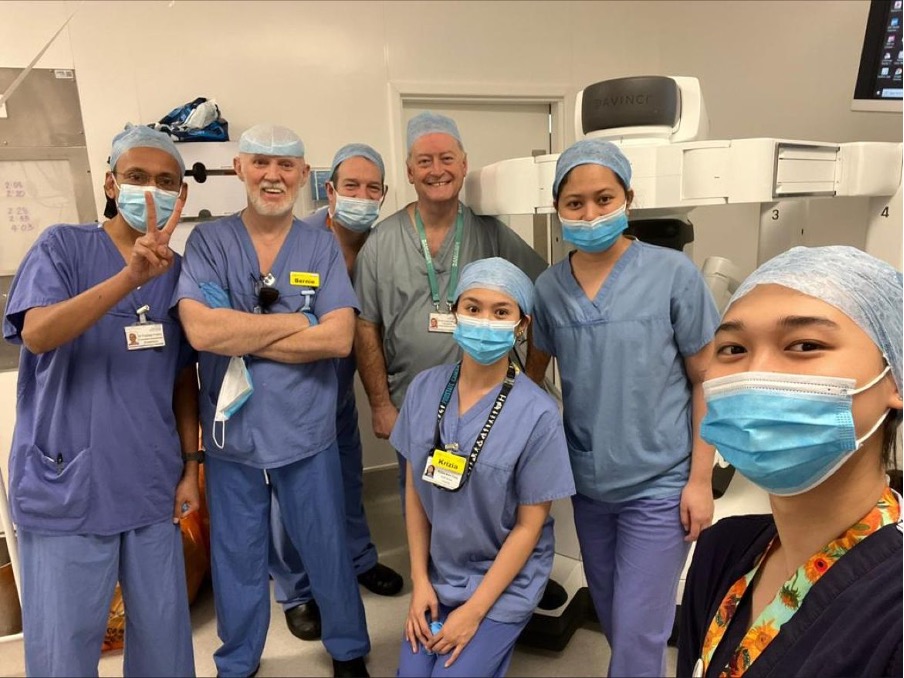 On the 18th of February 2023, our very own Simon Butler-Manuel, chair of GRACE, played a pivotal role alongside Royal Surrey NHS Foundation Trust Gynaecological Oncology team in performing robotic-assisted surgical procedures for three women with uterine cancer!
It is noteworthy that GRACE contributed partial funding to the Da Vinci Robot project in 2009 and it is incredibly inspiring to witness the significant strides made by The Royal Surrey Gynaecological Oncology team in utilising the Da Vinci robotic technology to treat women with uterine cancer.
Overall, this is a fantastic development that highlights the crucial role of medical professionals and their tireless efforts in providing quality care to patients in the fight against gynae-cancers!