Hellen Revenko's Walk for GRACE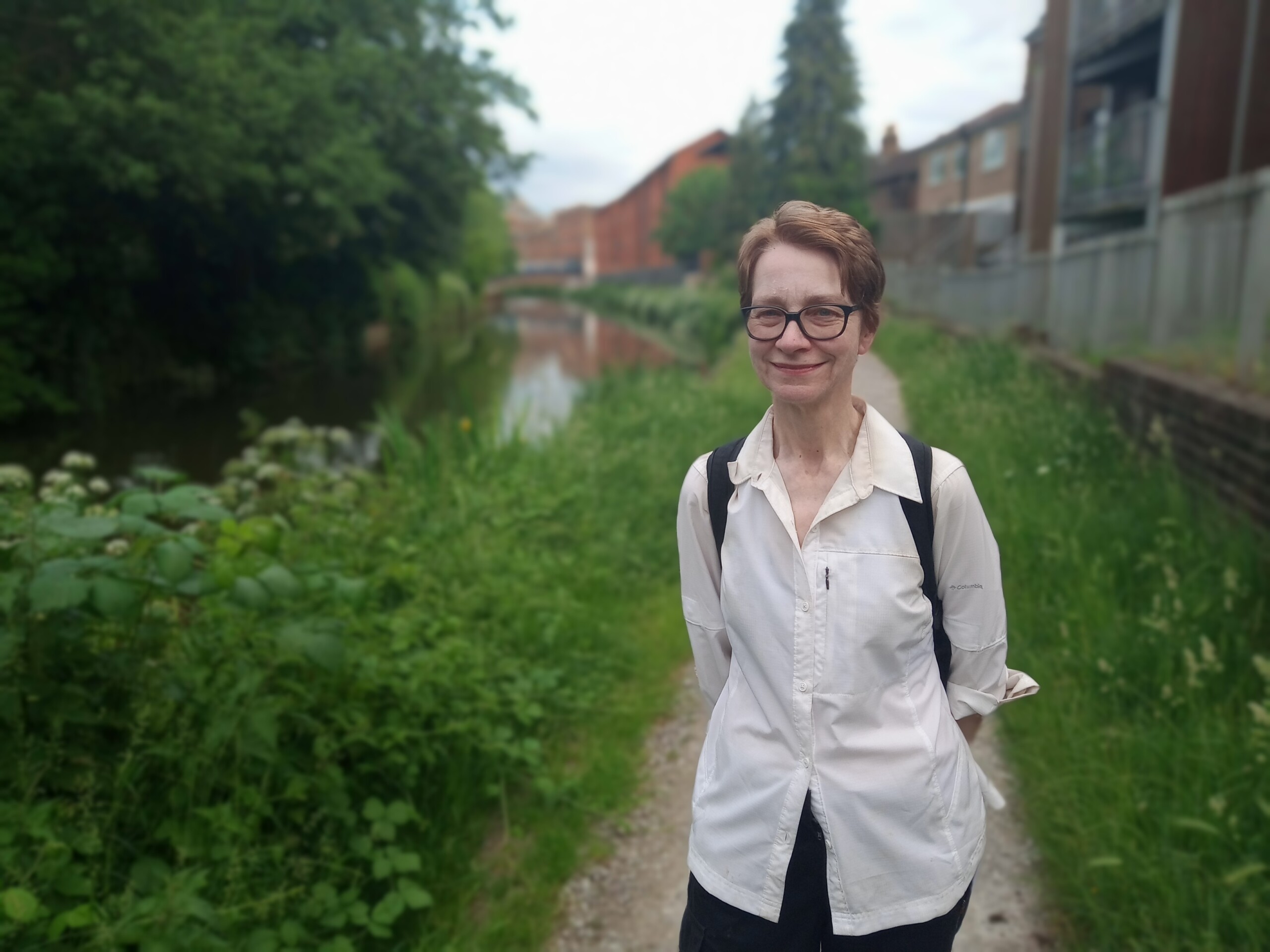 In June GRACE Woman Hellen Revenko embarked on a 30 mile sponsored walk around Surrey. Read on to hear more about her inspirational experience.
At 8.30 on a warm June morning, I set off to walk 30 miles along the River Wey tow-path from my home in Guildford to Weybridge and then back home. The organized event for which I had registered had been canceled twice because of COVID so I decided to create my own walk to raise funds for GRACE. As it was going to be a hot day, I decided to go slowly and enjoy the experience rather than being concerned about how long the walk was taking me: it took 12 hours.
The River Wey flows through contrasting areas (residential, light industrial, and rural) before entering the Thames at Weybridge. It's an interesting walk with some beautiful, peaceful countryside and it is possible to feel miles from anywhere. In places, the meadowsweet was way above my head and I spotted amazing dragonflies darting over the water and very cute goslings and cygnets guarded by suspicious parents.
At Weybridge, a friend met me with much-needed water and I turned round to go back along the river to Guildford and home.
I walked part of the return journey in the cool of the evening, watching the paddle boarders and listening to the birds settling down for the night.
I was home a little after 8.30: the champagne was in the fridge!
We at GRACE would like to say a huge thank you to Hellen for embarking
on her sponsored walk and raising £2,512 for GRACE!