Remembering Beverley
by Michelle McGrath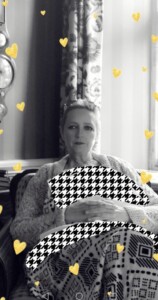 All I can say is that Bev was unique in that she got this very rare cancer and kicked its arse within a year or so the first time around. Despite the high mortality rate of it, in a very short time span, she lasted another 7 years before it returned.  Bev battled through the next two and a half years on maintenance chemo like a superhero, as is everyone dealing with the dreaded C. It was her operation to remove a blockage in her bowel that put her into kidney failure… that then snowballed everything.
She was quite the trooper through it all, still taking our mom out (92 years old) for tea and cake every day, putting aside her ailments. It was a tragic day when I had to sit with Bev and hear her say she would no longer continue with dialysis knowing that she would only have approximately two weeks of life left to live. She held my hand and said, "Sorry Shell…I'm taking the cowards way out as I still want a little dignity left." I said there's nothing cowardly about this decision, it's the decision of a superhero!
Maroon 5 were playing their new song when I left the hospital, a song called Memories. It's such an appropriate song as life is all about creating memories. That's all we can take with us.
Thanks to Simon for his help and support. Beverley really appreciated his kindness as not too many doctors out there today that still have human qualities!
Beverley Hopkins kindly left the below hand-signed, limited edition Bob Dylan print
to GRACE to help the charity raise valuable funds. The 'Amagansett' (2008) print
was painted by the influential musician and Nobel Laureate Bob Dylan.