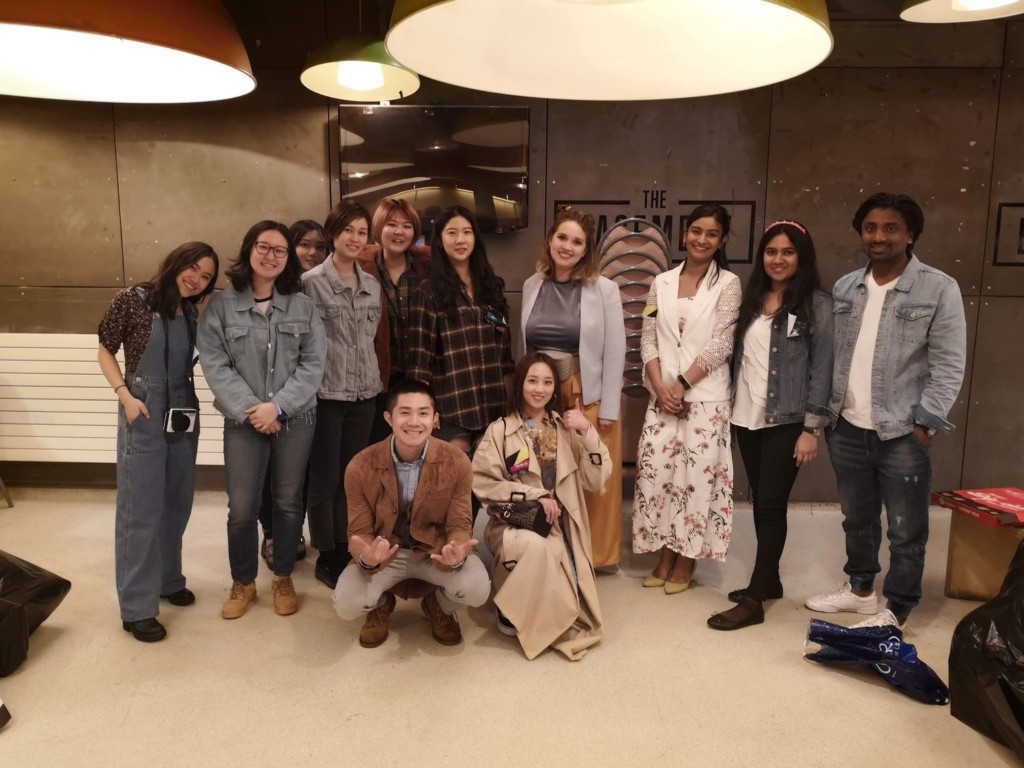 On Tuesday 7th May, a group of MSc International Events Management students hosted Nostalgia Night—a 'throwback' female-centric themed Karaoke and dance party night. The event was held in the Basement Bar on campus and was carried out in conjunction with and support of GRACE Charity in Guildford.
Through ticket sales, marketing efforts, and revenue collected through activities at the event, the team was able to raise £1401 for GRACE. There were over 150 attendees who participated in the singing and dancing. Other activities included a themed photo booth, face-paint, and a charity table where people could learn more about GRACE.
"As events students we are so excited to be able to work towards fundraising for a cause, and tonight, GRACE Charity is that cause," remarked Rachel Kleinwaks, event team leader, in her opening speech of the night. Sponsors for the event included Kelly's Storage, Pizza Hut, Chili Pickle, and a personal donation from a patient with GRACE, Hellen Revenko.
Attendees of the event left after a long night of karaoke and dancing with smiles still painted on their faces. Mohamed Tunis, an attendee, commented in an interview, "I thought the event was really fun. I loved the karaoke, and the music kept the whole night entertaining and energetic. I also thought it was great that the theme fit well with the charity being supported as well".
Thank you to Lin Apilikitsmai, Wanqing Zhang, Erika Lu, Monica Yu, Tingyu Liang, Qian Lin, Rachel Kleinwaks, Anam Islam and Aarushi Talekar
Lots more photos on their Facebook page.