We are excited to be involved in the Haslemere Hares this year!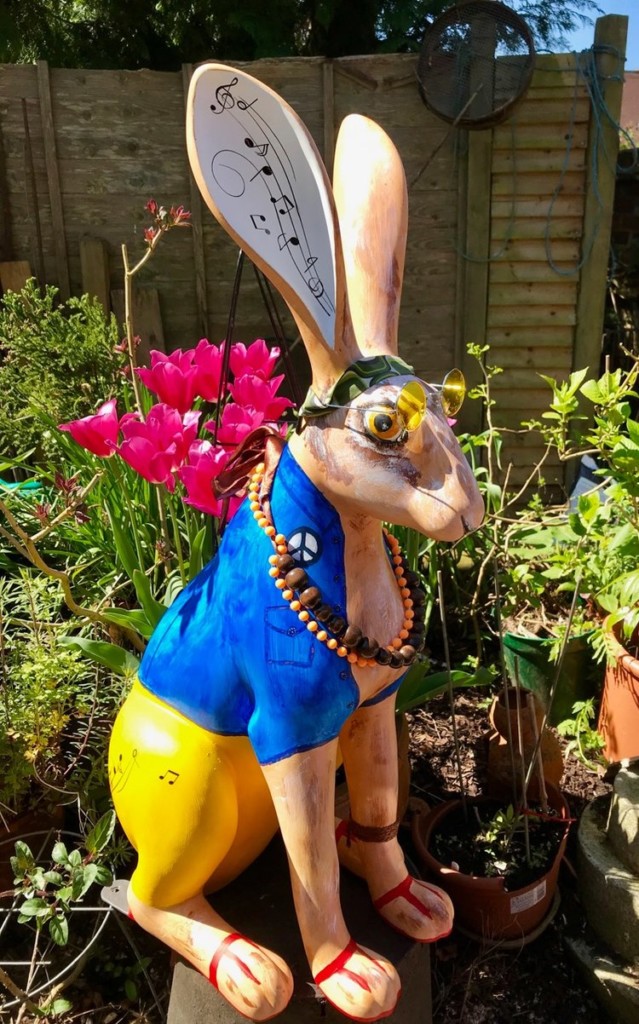 Haslemere Hares 2018, is the successor to Haslemere Hogs, the highly successful Community Arts project that took place in the summer of 2017.
The Haslemere Hares are large white model hares which are decorated in a style of the sponsors choosing. Roger Macdivitt, the proud owner of Hare – The Musical, has painted Hare in a seventies style, complete with accessories! Roger said: 'Hair was a very happy musical in the 70's and caused a stir with its nudity. Many people really don't realise that several songs, still well known, came from that show. I wanted something bright and that reflected a community feel.'
Hare will take part in a special launch on 19th May, before being paraded around Haslemere and the surrounding areas to raise awareness and funds for GRACE. The culmination of this is Hare being auctioned at a special ceremony (to be announced) with all proceeds going to GRACE.
Hare's owner and creator, Roger, tragically lost his dear wife, Angela, to gynaecological cancer a little over a year ago. Along with Angela's sister, Gill, they have been fundraising since to raise money for the research and treatment of this deadly illness and also to raise much needed awareness of the symptoms and need for early intervention.
Please support Hare by donating to Roger's BT My Donate page and liking Hare's Facebook page.