Thank you to our supporters for taking part in Walk4Grace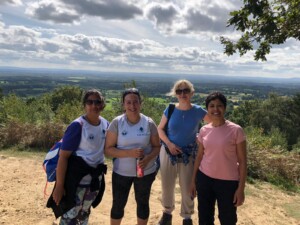 Due to the uncertainty of COVID-19, this year's Surrey Three Peaks Challenge was cancelled. However, our amazing GRACE supporters came together to Walk4GRACE!
Across Surrey, GRACE supporters organised their routes, brought together their friends and walked, ran, rode and cycled for GRACE.
Whether that was walking 18.5 miles through the Surrey Hills like the GRACE medical team, or riding a bike around a village, our supporters found creative ways to get involved! The cancellation of events as a consequence of the COVID-19 pandemic has hugely affected GRACE's fundraising and without funding, hundreds of women's lives were at risk.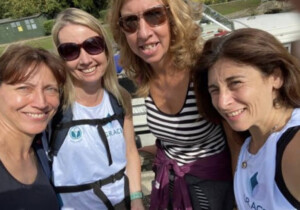 But our supporters simply would not let this happen and campaigned to raise funds that will go towards funding gynaecological cancer research, vital surgical equipment and awareness campaigns!
Thank you so much to everyone who got involved and so generously sponsored our supporters! And a special thank you to Caz Hobbs who, not only walked an amazing 27 miles with her friend Jacqui,  but has raised well over £2,000!
To find out more about how you can fundraise for GRACE, visit https://grace-charity.org.uk/fundraising/