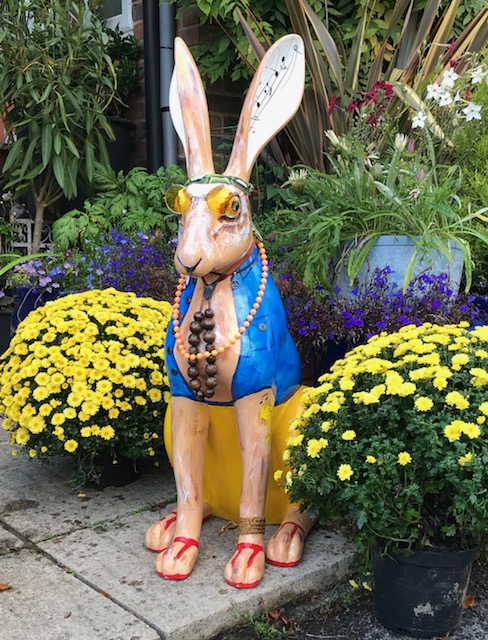 Having hopped around Haslemere since May, Hare – The Musical, sponsored by Roger Macdivitt, finally sits and waits patiently to find out who his new owner is.
Hare – The Musical was auctioned off for an amazing £390.
In addition to this, Hare carried around collection pots and had his own My Donate Page, and raised a further £664!
This brings Hare's total to over £1,000! Well done Hare and thank you Roger and his sister-in-law Gill Denyer, who helped helped Roger paint Hare.