Bridget Green's Vulval Cancer Story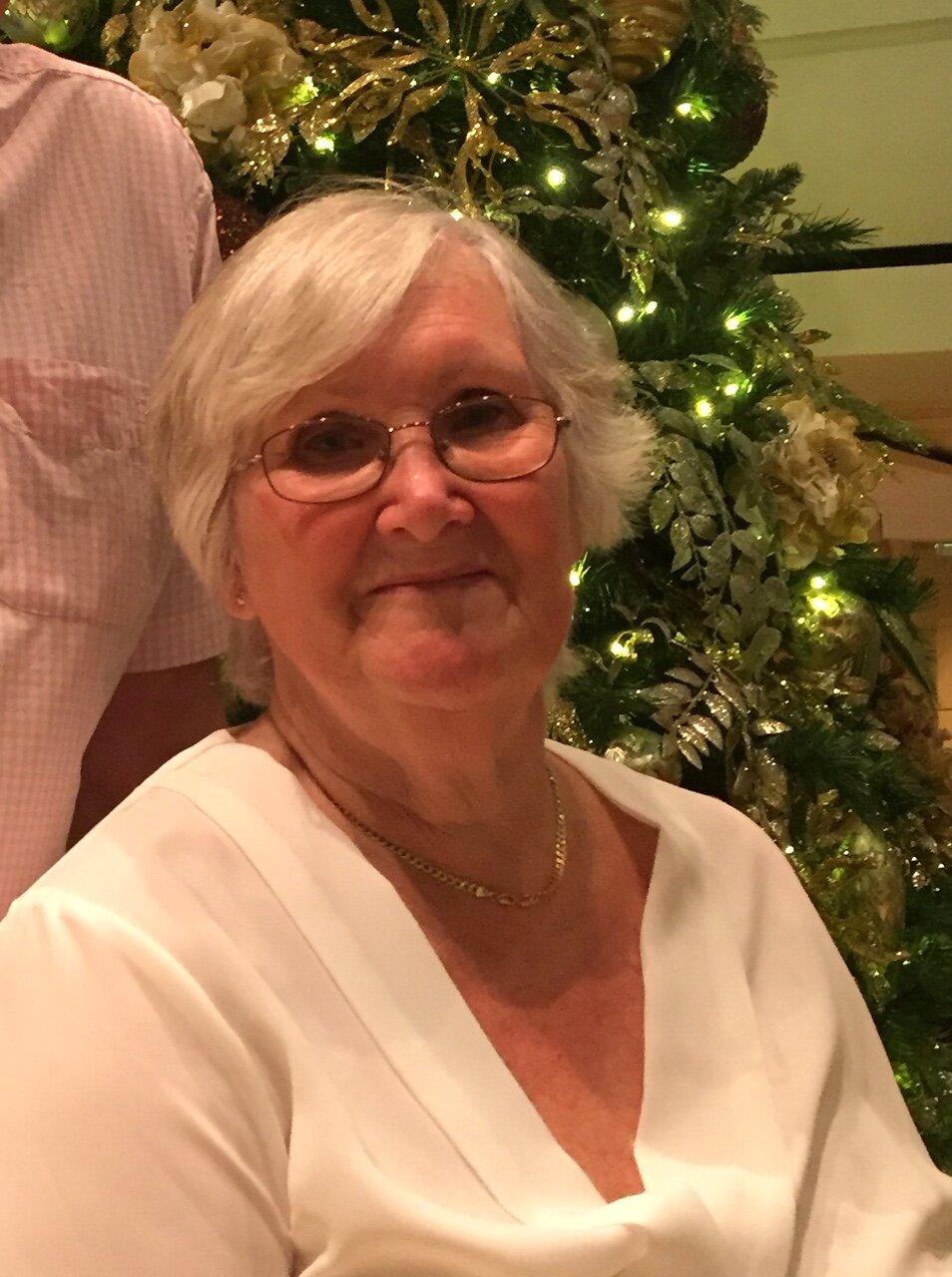 Before I begin my story, let me tell you about myself. My name is Bridget, I was 71 when diagnosed with cancer of the vulva and until that point had a healthy life.
I had been suffering with Lichen Sclerosus for a few years. This condition effects the vaginal areas. Symptoms are itchiness, dry thickened skin and soreness. When I first went to my doctor, I was embarrassed as I was a 70-year-old woman, but he put me at ease. I was referred to Miss Reid, a specialist in this condition and I visited her clinic every 6 months for regular check-ups.
I knew that I had an appointment coming up with Miss Reid after my holiday, but during the time away, my vaginal area became a little more painful than usual and I had pain in my lower left buttock. I had been told to check the area with a mirror, which I did, only to find a red mass. I kept this to myself until the holiday was over.
When I attended my appointment with Miss Reid, on 11th June, she took a punch biopsy. It was on my return visit on 25th June that my husband and I were called into a side room, where she and a cancer specialist nurse, Maria, were in attendance. Miss Reid told us that it was a cancerous melanoma. This was a shock to both of us, especially as only the previous year my husband had been diagnosed with prostate cancer.
It did not sink in at first, not until the appointments started. An MRI and a CT scan were arranged and a plan was made to operate on the 25th July. I am not a fan of the MRI scanner as I suffer from claustrophobia, so lying in a tube for over 60 minutes was very testing. I kept telling myself that it will be worth it in the long run and that is what got me through the ordeal.
The surgery was performed exactly one month after diagnosis. On the day of my surgery, I arrived at 7am. I was smeared with a numbing gel and by 9am I was taken to Nuclear Medicine, where I had 4 radioactive injections into the melanoma. A very clever piece of medical equipment scanned my body and identified my lymph nodes in the groin. These were duly marked. Surgery followed performed by Mr. Simon Butler-Manuel and his team.
The next thing that I remember is waking on the ward and being offered something to eat and drink. However, it's not as easy as it sounds as I am wheat intolerant. The dear nurse hunted all over the wards and returned with crisps and a jelly. Very thoughtful of her and it was very much appreciated.
My consultant and team visited me the next morning. Mr. Simon Butler-Manuel explained that he had removed all the cancer. What a relief. Again, it did not sink in immediately.
I had a catheter and eventually I learnt how to empty this myself and I was required to douche 3 times a day, which I did with due diligence and this paid dividends. Now I fully appreciate why I had my own room.
After 4 days I was discharged with a large bag, containing an assortment of catheters, drugs and a month's supply of injection. My husband became very adept with giving me these injections.
I had various follow up appointments, but one in particular springs to mind. This was with Mr Simon Butler-Manuel, after he removed my stitches, he thanked my husband for looking after me and promoted him to matron. Then he the threw his arms in the air with elation and said, "we got it all". He seemed more elated than me, as I was trying to come to terms with all that had happened. Anyway, how do you show elation when you are lying on your back with your legs wide open?
I have had further appointments with Doctor Kavitha Madhuri and my Clinical Nurse Specialist (CNS), Maria. Both have been very supportive and have been in contact by phone and email on several occasions. I even had a call from Doctor Kavitha Madhuri on the eve of my holiday.
I consider myself a very lucky woman as I picked up the condition early, it was identified early and I was able to receive treatment for this very quickly. I had a lot support from all the RSCH staff and cannot praise them highly enough. I could not have been in better hands.
I would also like to thank my husband, who supported me by being my chauffeur and looking after me when I returned home.
Since writing my story, I have spoken to several women about my cancer; all have asked, 'where was your cancer?', and then when I tell them, they ask 'how did you know?'
The truth is I did not know until it was diagnosed by the doctors at the hospital. The next question, was how did it start and what were the symptoms? I then go into some detail, by which time they say, "Oh, I have had the condition (Lichen Sclerosus) for years! No one has told me what it is and how to treat the condition". One has had it for ten years.
It would appear that there is a lack of information in some areas, regarding Lichen Sclerosus. If she had been sent to a specialist in the field, then she may not have suffered pain for 10 years of her life. It was diagnosed recently, but still no contact with a specialist doctor for regular check-ups.
In general, women need to be more aware of changes to their genital area and go to their GP if they notice any change. Do not be embarrassed to check yourselves. Early intervention is always better than late or no intervention. Your life could depend on what you do. It is good to talk. Do not keep this to yourselves and worry unduly alone. If this gets through to a couple of women and they seek treatment, then I feel that I have done my bit to help.