"The moral of this story is that if you feel like something isn't right, get it checked out."
Cathy Butcher's Endometrial Cancer Story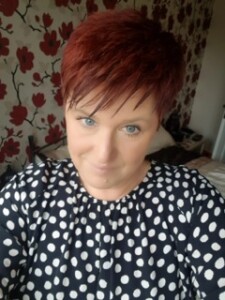 So, this is my journey which started in June 2017.
At the age of 49, I thought I was just going through the start of the menopause as I had read so much about the symptoms. So just thought I had better get on with it (bleeding and clotting).  I was never one to go to the Doctors as I would always think I was wasting their time. But when the bleeding and clotting got worse (over a period of a couple of months) I decided that it wasn't quite right and contacted my doctor. She then got me a referral to the hospital to see what was going on.
I started off at St. Peter's in Chertsey where I had several examinations for fibroids etc.  At one point I was told that they could not carry out the procedure as there were too many (of what we thought were fibroids) there, and so another appointment would need to be made.
I then received a message on my answerphone saying that an MRI scan had been booked for me, by that point I had begun to get a bit worried and asked myself all sorts of questions.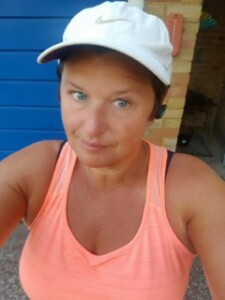 On September 24th 2017, we went along for the MRI scan at St Peter's.  About a week later I got a phone call to say an appointment had been made to go to St Luke's, which I knew was the cancer unit.  The uncontrollable tears started; I was so lucky to have had my best friend with me at the time of the call.
October 10th 2017 was the day I visited St Luke's Cancer Centre.  My appointment was with Mr Simon Butler-Manuel. I was called in and told that I had Endometrial (womb) Cancer, I could not stop crying.  I was told that an operation had been booked for the 12th October where a full hysterectomy would be performed by a robot.  Simon explained everything so well and bless him, he apologised for having to give me the bad news and understood what a shock he had just given me. I was so lucky to have had my husband with me all through this consultation.
I was told that my operation had gone well and that an appointment would be made for me to discuss any further treatment if needed.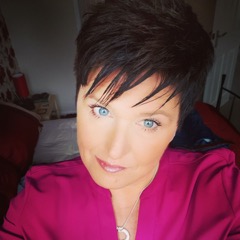 On December 8th 2017 I went back to St Luke's and was told that my cancer was Stage 1a and that if it had progressed to Stage 2, radiotherapy would have been needed.  Nothing had spread so I felt so so lucky.
I then continued to have regular checks for 3 years.  The treatment I received from Simon Butler-Manual and all his staff, including Kavitha Madhuri (who I now see) has been absolutely fantastic.
Please, please, the moral of this story is that if you feel like something isn't right, get it checked out. Early diagnosis saves lives.  I feel like I have been given a second chance and will not take life for granted again.
Nothing should stop the brilliant work Charities like GRACE are doing. So please, if you do happen to read my story, take time to have a look around the website as we need to raise awareness NOW.